Why Oxygen?
Oxygen is essential for the health, maintenance and functioning of our cells in every part of our body. In the skin, oxygen helps create new cells and deal with everyday skin damage that is caused by pollution, toxins, sun damage, and aging.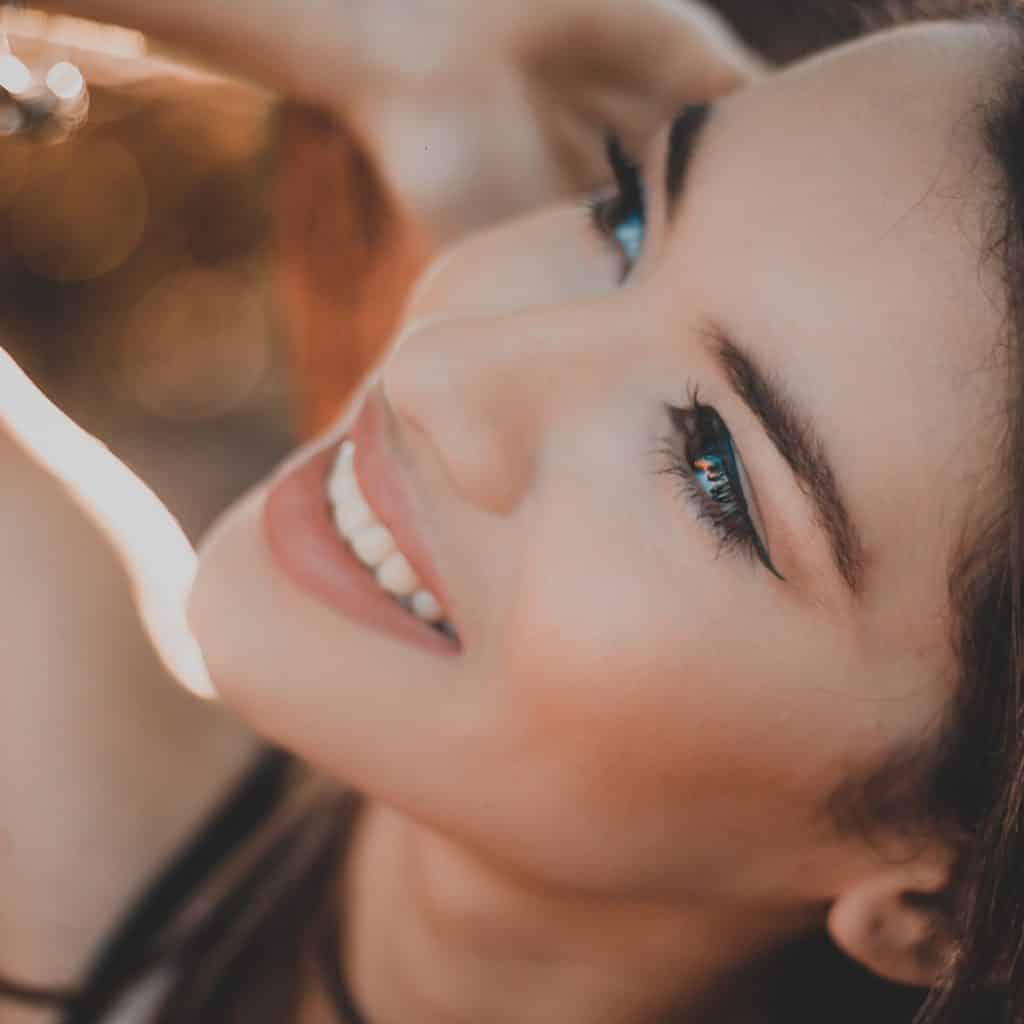 Facial oxygenation improves circulation to the skin, increasing the flow of oxygen-enriched blood to the cells, boosting growth of collagen, and detoxifying the environmental pollutants from the skin. Through facial oxygenation the skin is rejuvenated, leaving it healthier and radiant.
Traditional Facial Oxygenation
Traditionally, facial oxygenation treatments are offered in specialty spas that use designated machines in a three stage treatment.
The first stage involves preparing the skin through deep cleansing and exfoliation. This preparation is important for removing any impurities such as dirt and grime from the skin. Sometimes facial steam is used during this stage to open up the skin pores.
During the second stage, the designated device, resembling an airbrush, applies high-pressurized oxygen infused with botanical, vitamin, mineral and nutrient extracts to the deepest layers of the skin on the face and neck. This feels like a blast of cold air and is completely painless.
Finally, a serum that is rich with supplements and vitamins is infused into the skin using the same device. It enriches the skin, improving its firmness and complexion, reducing inflammation and redness.
The facial oxygenation treatment can take anywhere between half an hour to an hour. Sometimes a mask is applied at the end of the process in order to provide further hydration to the skin.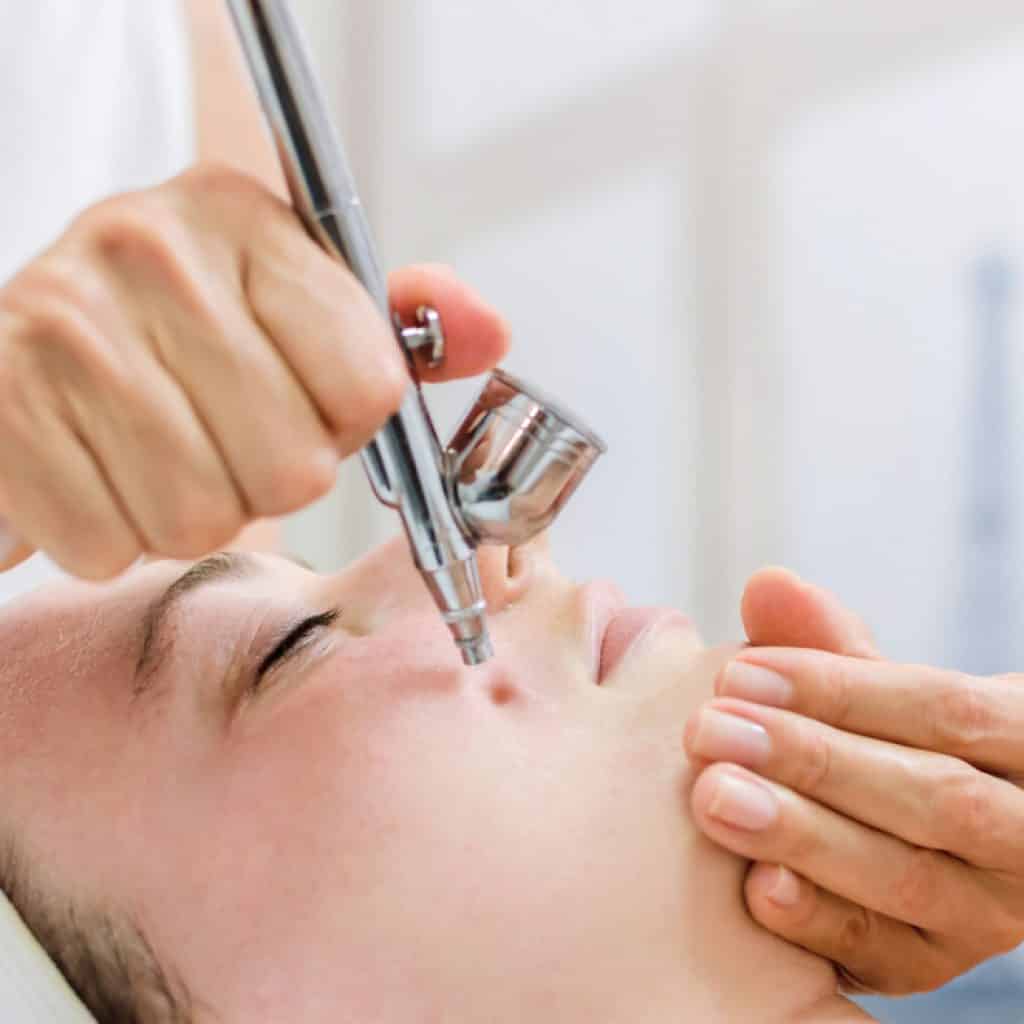 Celebrities' Favorite Facial Treatment
Many celebrities swear by facial oxygenation and consider it their biggest beauty secret for a glowing plumped-up skin look before any performance or red carpet appearance.
Madonna is the most famous and dedicated fan of facial oxygenation. She has an oxygenation machine in each of her six homes, and always travels with one, so that she can enjoy it anywhere she goes.
Other well-known celebrities who enjoy facial oxygenation on a regular basis are Victoria Beckham, Justin Timberlake, Katy Perry, Naomi Cambell, Jessica Biel, and Kim Kardashian, who all have their own oxygen machines.
Because these celebrities often spend much time on tour and airplanes, they often take their oxygen machines with them, and use them very frequently to keep their skin hydrated and young-looking.
The Unique Benefits of Facial Oxygenation
The unique benefits of facial oxygenation are many. In addition to facial oxygenation being painless, non-invasive, and non-medical, it does not cause any peeling, burning or prolonged redness. It does not require any harsh chemical peels, which means that people with sensitive skin can benefit from it without any detrimental side effects.
Facial oxygenation evens the skin tone, smooths fine lines, cleans the pores and increases elasticity. Furthermore, it is an excellent treatment for hyperpigmentation, reduction of acne and wrinkles, and hydrating any skin type.
NowMi Facial Oxygenation
The NowMi personal facial oxygenation treatment is an advanced, anti-aging treatment that offers all the benefits of the traditional facial oxygenation with a few unique features that bring your routine facial treatment to a whole new level.
The most remarkable feature of the NowMi Pro device is that instead of using external oxygenation of the skin, as used in traditional facial oxygenation, the NowMi facial treatment uses a scientific principal called the Bohr effect to stimulate the facial skin to oxygenate itself from within. The treatment uses an effervescent tablet that contains a high concentration of vitamin C, citric acid and sodium bicarbonate, which is combined with lubricant gel to create a chemical reaction that results in the formation of CO2 micro-bubbles on the skin's surface, creating a CO2 rich environment. The body responds by sending oxygen (O2) rich blood cells to the facial skin.
Once the treatment area is oxygenated, the skin is better able to heal and repair itself and regains natural glow. In addition, during the NowMi treatment, the skin is infused with pure vitamin C, E and Hyaluronic acid. The oxygenation process ensures that the vitamins are optimally absorbed by the body. These active ingredients help reverse the signs of aging and enable it to look its very best.
Another outstanding advantage of the NowMi facial oxygenation treatment is that it offers a home-use device at a spa quality level. This means that you can care for your skin in the convenience of your own home, on a regular basis, at reduced cost and greater comfort.
The NowMi personal facial oxygenation procedure is also fast, and can be performed within 5 minutes. The device itself is compact, portable and lightweight, which means that you can carry it wherever you go and treat yourself to a facial oxygenation whenever you like, just like a celebrity.
Why Settle for Less?
The many benefits of the innovative NowMi personal skin oxygenation device place it as the leading at-home facial oxygenation option for routine use. Clinical results have consistently shown that in addition to its unique features, the NowMi device delivers top quality immediate and long-term results that leave your skin healthy and glowing.