Introduction:
Many people suffer from oily skin. This often manifests itself in facial skin that looks shiny or greasy, has large pores and looks thick or rough. Fortunately, there are many remedies to improve oily facial skin. Foremost amongst them is an oxygen facial for oily skin which infuses the skin with active ingredients that reduce the amount of oil on the skin and give it a fresh and healthy look.
What causes oily skin?
Oily skin develops when the sebaceous glands overproduce a substance called Sebum. Sebum is an oily substance made up primarily of fats. Sebum is vital for the skin since it protects and hydrates it by "sealing" in moisture and preventing it from escaping the skin's surface. However, if the body produces too much sebum this leads to oily skin which is more prone to pimples, acne, clogged pores and blackheads.
Genetics play a key factor in determining a person's skin type and most likely the reason for your oily facial skin is genetic. However, there are other influencers such as hormonal changes or high-stress levels which can simulate the overproduction of sebum by the body.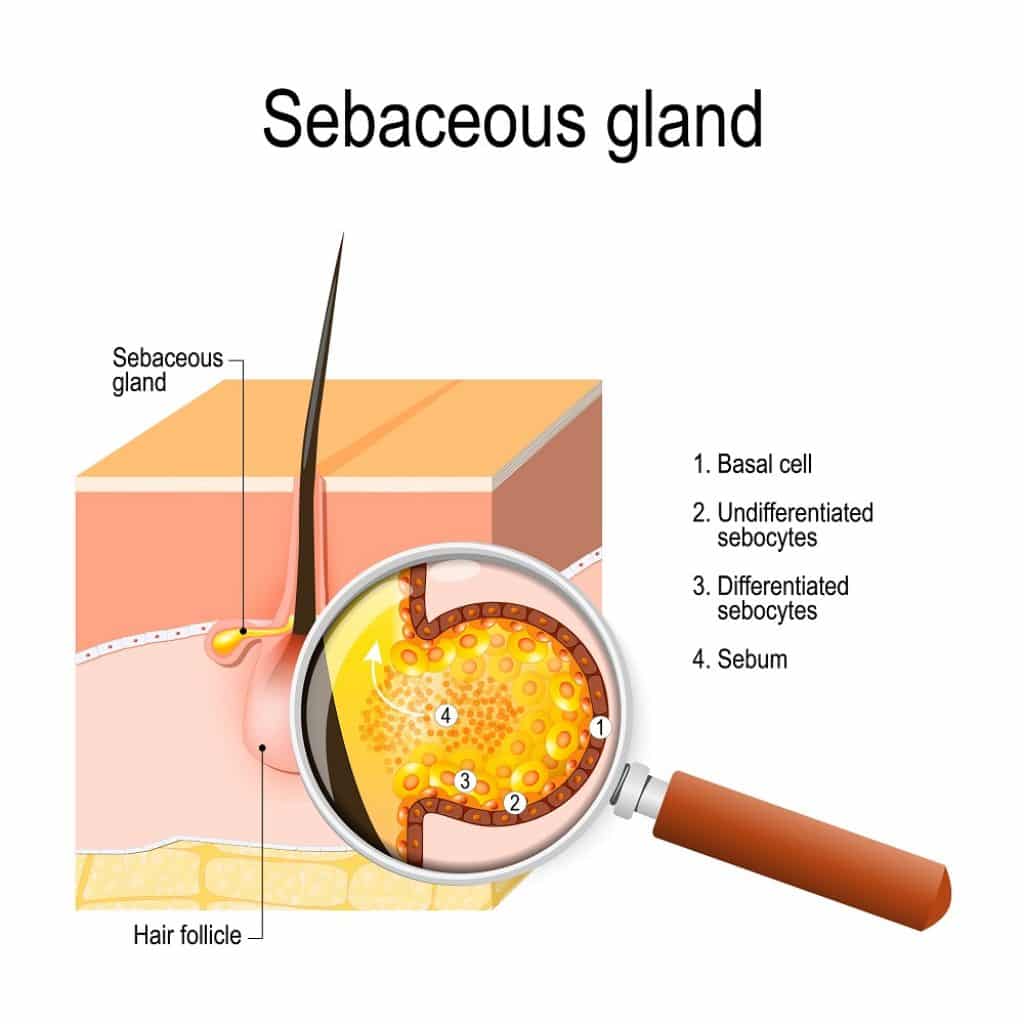 Treatment of oily skin
The way to care for oily skin is to reduce the oil on your skin without causing dryness. If you are not careful and you dry your skin, your body will only produce more oil to compensate for the dryness. Therefore, you need to regularly remove oil from your skin but at the same time you need to ensure it is sufficiently moisturized.
Here are a few basic tips:
1. Regularly wash your face. The most important thing you can do to reduce oil on your skin is to wash it regularly. It is recommended to wash your face one or twice a day. When washing your face avoid harsh detergents or soap that may irritate your skin. Instead looks for gentle and natural soaps.
2. Use blotting papers. Blotting papers can help you blot excess oil from your face and limit the shiny and greasy appearance.
3. Add moisture to your skin. It is very important to carefully select which moisturizer you choose. Make sure to avoid products that damage/irritate your skin or make it oilier. The right moisturizer should be oil free and one that will keep your skin moist.
4. Use facial masks. There are a variety of natural facial masks you can apply such as a clay mask, honey mask and oatmeal mask.
Oily skin and make up
One can be easily tempted to use heavy makeup to cover up the effects of oily skin.  Be careful which makeup you use so that you don't make your condition worse.  If your facial oily skin acts up, refrain for a few days from using makeup, especially foundation.  When you choose your cosmetics, opt for water-based products vs. oil-based products and look for products with a "noncomedogenic" label which means that they are less likely to clog up your pores.
Oxygen Facials for Oily skin
Oxygen facials have established themselves as an excellent skin care treatment.  They are used by celebrities the world over and are hailed for their ability to revitalize and strengthen the skin.  Oxygen facial treatments include several steps – skin cleansing, exfoliating, extraction of blackheads, oxygenation and infusion of active ingredients.
When it comes to oily skin the treatment is excellent because the skin is deeply cleansed. As discussed above this is a prerequisite for caring for oily skin. The exfoliation also removes the outermost layer of the skin and deeply cleanses the pores (which often get clogged with oily skin). Most importantly, the skin is infused with therapeutic active ingredients which reduce its oiliness. The effectiveness of these ingredients is significantly increased by the oxygenation of the skin. The oxygen helps the cells to better absorb the ingredients and increases the blood flow in the treatment area.
The NowMi Pro treatment for oily skin
The NowMi Pro treatment enables you to enjoy all the benefits of a professional spa skin oxygenation treatment in the comfort of your own home. Best of all, it costs a fraction of the price and takes only 5 minutes.
The NowMi Pro treatment includes 2 facial routines- a daily facial cleanse and a weekly facial skin care treatment.
The NowMi Pro daily facial helps you remove excess sebum from your facial skin. The cleansing gel is very delicate and won't dry out your skin. Quite the opposite, it contains vitamins E, B3, B5 and Dead Sea minerals which deeply moisturize the facial skin. The cleansing action is very thorough since the device uses Sonic energy. The Sonic energy ensures that the cleansing gel penetrates and cleanses every pore and removes all excess sebum as well as dirt and makeup buildups.
The NowMi Pro weekly contains 4 action – skin exfoliation, nourishment, skin oxygenation and protection.
1. The exfoliation gently removes the outermost layer of the skin and clears away dead cells, excess oil, dirt etc. Following the exfoliating the skin is clean and the pores are open.
2.  In the nourishing stage, the skin is infused with vitamins C, E and hyaluronic acid.  Vitamin C and E are powerful antioxidants that prevent the skin's oil from oxidizing and "mutating into compounds like squalene peroxide which trigger even more oil production".  Therefore they are critical in helping the skin balance its Sebum production. Also, Hyaluronic acid has been proven to be excellent for oily skin.  Hyaluronic acid provides your facial skin with all day hydration without causing irritation. It is also very lightweight and doesn't clog up pores and also doesn't produce a shine on the face.  Best of all, it doesn't contain any ingredients that add more oil to your skin.
3. Unlike traditional skin oxygenation treatments that oxygenate the skin from the outside, the NowMi treatment causes the skin to oxygenate the facial skin from within. It does so by stimulating an effect called the Bohr effect. During the treatment, a C02 rich environment is formed on the surface of the skin.  The skin reacts to this by sending oxygen rich blood to the treatment area.  As a result, the skin oxygenates itself from within which optimizes the absorption of the active ingredients by the cells.
4. The protection action helps the skin guard against extrinsic factors which damage it. Since the skin has renewed supplies of vitamin C, E and Hyaluronic acid it is able to protect itself from free radicals and other ailments that damage it and cause premature aging.
The NowMi Pro is on Sale Now we have exclusive special offer during the Coronavirus crises, stay safe home and take care of your skin at home: Buy now a NowMi Pro Kit and receive Free of Charge a NowMi refill kit (valued at $99) that will give 3 extra months vitamin C oxygen facial treatments at home.
Conclusion:
Today there are many treatment options for facial oily skin. Highly recommended is a facial skin oxygenation treatment for oily skin which deeply cleanses the skin and infuses it with active ingredients that help control the levels of oil on your face. The NowMi treatment offers all of the benefits of a professional spa oxygenation treatment and it infuses the skin with vitamins C, E and hyaluronic acid which greatly help oily skin. Best of all the NowMi treatment takes only 5 minutes and can be carried out in the comfort of your home.