Look Years Younger In Minutes
Facial Cleansing and Oxygenation Device
Save time and money
25% off retail price and free shipping worldwide
NowMi PRO - The Complete Sonic Facial Treatment Kit
Get your glow at home with vitamin C oxygen facial
The NowMi sonic device has multiple functions! Youl get salon-grade facial treatments and also sonic facial cleansing, for all of your facial skin needs!

Use weekly for professional level facials featuring vitamin C oxygenation, among many other benefits.

On a daily basis, NowMi Pro converts into a sonic facial cleansing device that comes with a cleansing gel featuring multivitamins and Dead Sea minerals, for a complete cleansing, healing, and invigorating experience.

The SPA quality facial treatments are performed with the vitamin C effervescent tablet which contains vitamin C of the purest quality. It is not available in any other similar device. The lubricant gel contains vitamin E and hyaluronic acid. When the tablet comes in contact with the gel it produces CO2 bubbles. It is those CO2 bubbles that induce the body to send oxygen-rich blood to the skin surface, this is called oxygenation, which maximizes the absorption of nutrients. After just 5 minutes of your weekly NowMi Pro facial you will see immediate results: glowing, revitalized, and firm skin, tightened pores, and even skin tone and texture.



The NowMi PRO Kit contains:
The NowMi PRO Kit contains:
• 1 NowMi Sonic Facial and Cleansing Treatment Device
• 1 Lubricating Gel 100ml tube containing vitamin E and hyaluronic acid
• 1 Cleansing Gel 100ml tube containing vitamins E, B3, B5 and Dead Sea minerals
• 6 Effervescent Tablets containing pure vitamin C
• USB Charging cable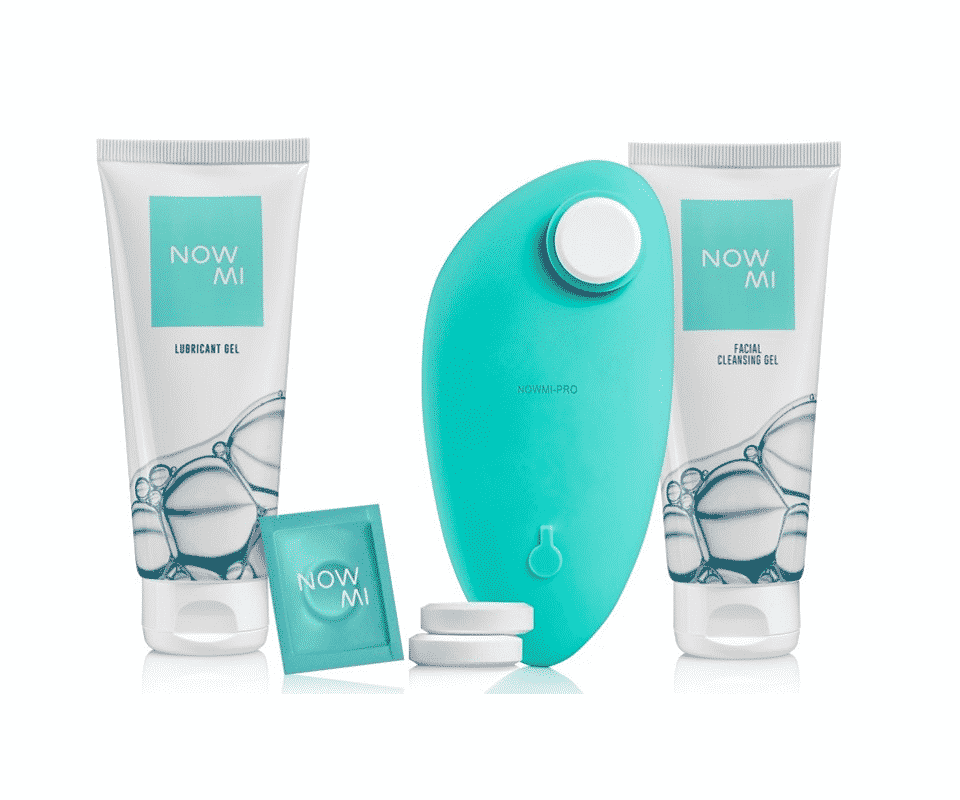 NowMi Pro benefits:
• Deeply cleanses pores and skin
• Hydrates skin and restores volume
• Anti-aging, reduces the appearance of wrinkles and fine lines
• Renew glow and revitalize the complexion
• Nourish the skin with vitamins C, E, B3, B5, and Dead Sea minerals
• Rejuvenates skin and reduces textural imperfections