Description
NowMi proudly unveils the PIR-Switch, the first-of-its-kind at-home facial rejuvenation, whitening, and soothing system, harnessing the power of Near Infrared (NIR) energy, Red light at 660nm, and Yellow light at 590nm technologies. With these cutting-edge technologies, users can achieve exceptional skin tightening, whitening, and anti-aging results that rival expensive spa treatments.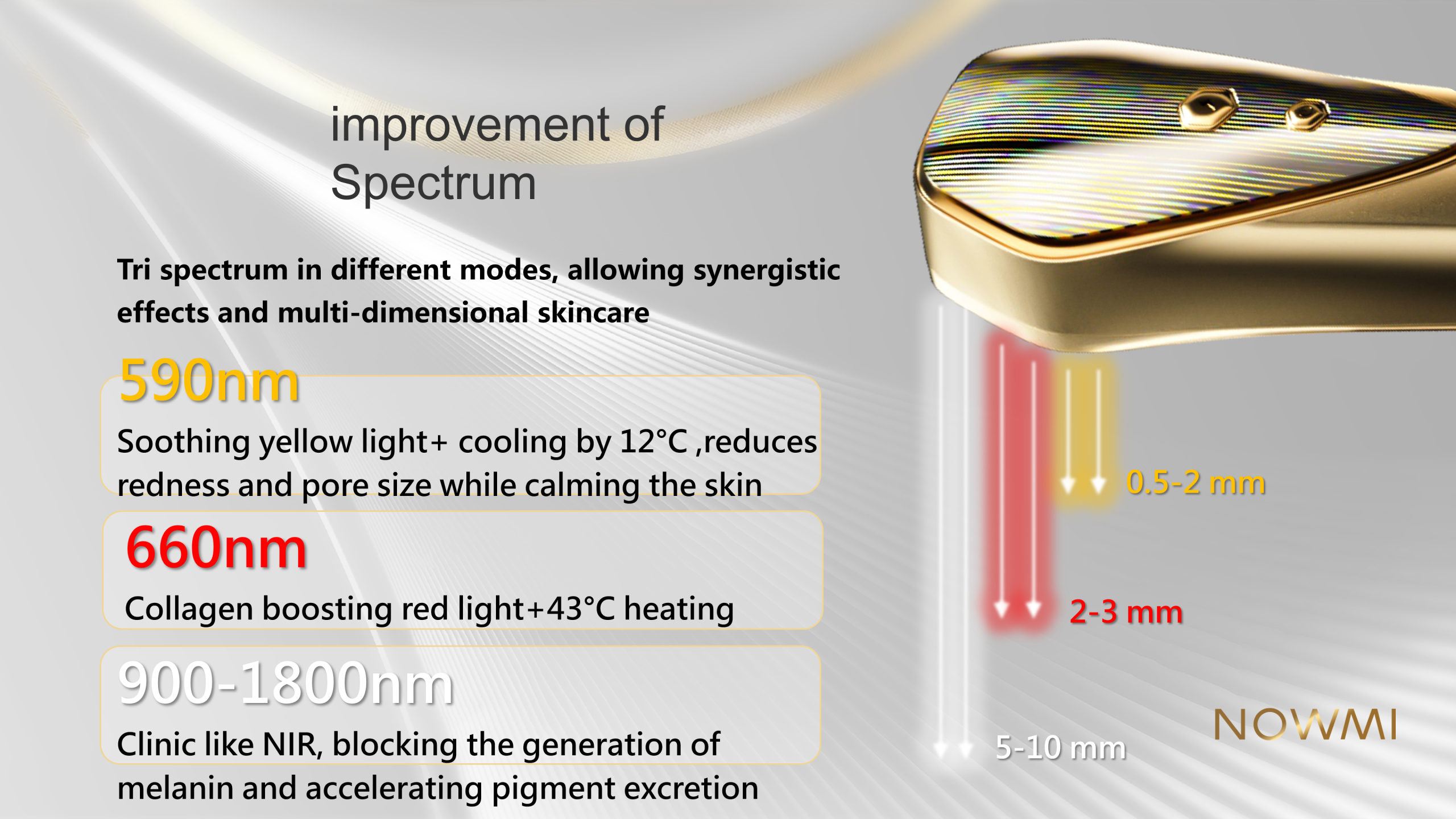 The PIR-Switch offers a multitude of benefits. It not only delivers spa-quality results in the comfort of your own home but also provides a quick, non-invasive, and painless treatment suitable for all skin types. Backed by clinically-proven technologies, and with no need for consumables, it presents an affordable alternative to costly professional treatments. Furthermore, its compact, luxurious, and portable design means you can experience the benefits of the PIR-Switch wherever you go.
Until now, these tri-color technologies were exclusively available in clinics and spas, but the PIR-Switch changes the game. Thanks to this revolutionary device, you can now enjoy the transformative effects of Pulsed NIR, Red light, and Yellow light technologies in the convenience of your own home, at a fraction of the cost. Say goodbye to expensive and time-consuming spa appointments and say hello to radiant, youthful skin with the PIR-Switch from NowMi.
Recommended treatment: Utilize the collagen mode 2-3 times a week, with each session lasting 10-15 minutes, followed by the shooting mode for an additional 5-10 minutes.
PIR Switch parts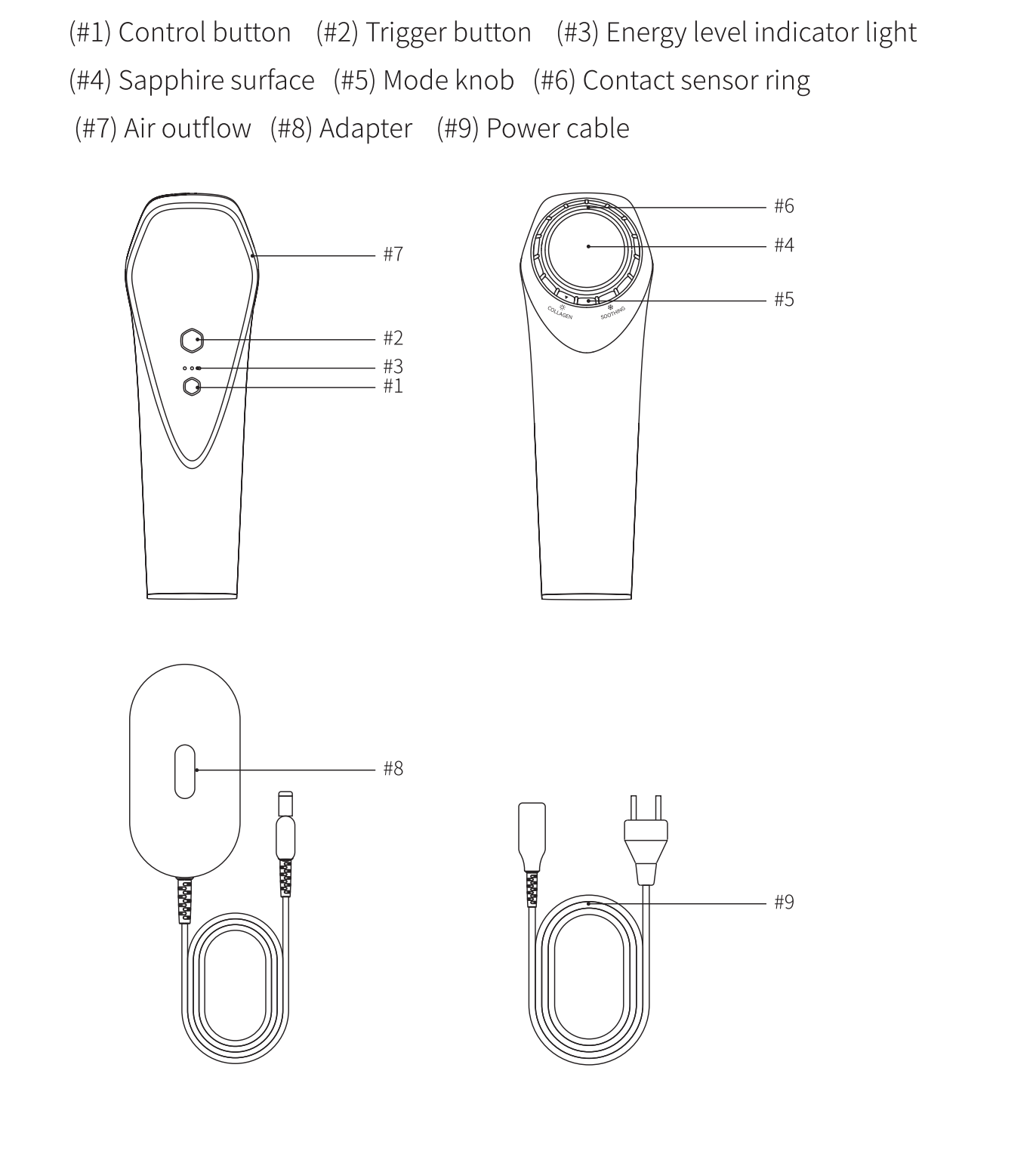 PIR Switch functions